google-site-verification: google96c358dd86b26ced.html
A. Get electronic copies of all ballots, by public record requests.

Election machines already scan and make anonymous ballot images.

B. Print and count these images of ballots, or get programmers to count them, to check official results.

Report discrepancies. If there's an argument, courts decide.

This one step will catch most errors in election results, whether caused by mistakes, dishonesty, or foreigners.

State groups which work for better elections, may be helpful

C. To be sure copies are reliable, compare a good sample of paper ballots to the electronic copies.

If copies aren't right, re-scan ballots with better scanners, release again, check again.

If ballots are missing, so you can't check, it's a management failure. Inves­ti­gate and fix management.

​Can You Trust Election Results?

Election officials don't check many tallies from election computers. Checking is hard.

Candidates and groups can check more: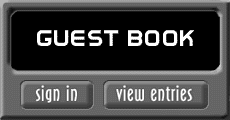 Errors and hacks happen, even on computers not connected to the internet, because errors enter when annual updates are installed, when election machines are manufactured, and when election machines sit unguarded at polling places the night before elections.
Actions:

1. Campaigns and groups can ask election officials for ballot images from the previous election.
See everyone else your supporters voted for, so you can build alliances. 

Test the system, so you can get ballots fast, and tally them fast, after the next election.